---

Sawgrass Recreation Park
Adventures

Fort Lauderdale
There is only one EVERGLADES in the World.

See it, experience it -- while you can! Visit Sawgrass Recreation Park.
---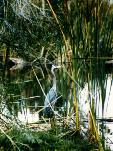 The EVERGLADES is not man made, nor are her inhabitants. One must keep their eyes and ears open to appreciate nature. As the owner of the Sawgrass Recreation Park once phrased it, "Open your eyes, you will see Nature. Open your hearts, you will save it."
---
Some of the best Bass fishing is done at the Sawgrass Recreation Park. You can rent a boat and tackle or hire one of our local Fishing Guides. Sawgrass is a favored spot by the local fishermen. We have bait and licenses and will even give you the "inside scoop" on where fishin' has been the best lately. Come catch em! We'll take your photo with your fish before you release it. Or we can loan you one -- if you don't happen to catch any.
---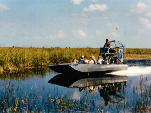 Dress comfortably for the weather. Our airboats are uncovered and will give your hair the "Everglades look" Wear sunscreen, shorts, tank tops. The Tours are informal yet informative. Bring your camera, your video, and be prepared to give us your best smile. We give it right back.
---

So where is Sawgrass? Here!
Ask for Sawgrass Information
Return to Sawgrass Recreation Park home page.

Go to Southeast Florida Travel and Entertainment
Go to the All Florida Travel Directory

---