---
Kathy Nesbit Vacations
Fort Myers Beach
KNVKNVKNVKNVKNVKNVKNVKNVKNVKNVKNVKNVKNVKNVKNVKNVKNVKNV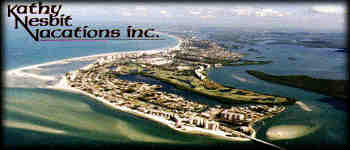 KNVKNVKNVKNVKNVKNVKNVKNVKNVKNVKNVKNVKNVKNVKNVKNVKNVKNV
Kathy Nesbitt Vacations, Inc.
7205 Estero
Villa Santini Plaza
Fort Myers Beach, Florida 33931
800-662-4995 | 239-463-4253 | Fax 239-463-2612

Email: info@knvinc.com
Web Site: www.knvinc.com
KNVKNVKNVKNVKNVKNVKNVKNVKNVKNVKNVKNVKNVKNVKNVKNVKNVKNV
Kathy Nesbitt Vacations, Inc.
Private homes and luxury condominiums scattered throughout Fort Myers Beach. Many are available for one or two weeks, and some only by the month. Every one is either on, or within an easy stroll to, the sugar sand beach.

Most condominiums have either a view of the Bay or the Gulf of Mexico. All have a heated pool.
KNVKNVKNVKNVKNVKNVKNVKNVKNVKNVKNVKNVKNVKNVKNVKNVKNVKNV
BEACHFRONT - HEATED POOLS - JACUZZIS - CABLE TV - VCR - TELEPHONES - FAX - BALCONIES - LAUNDRY - REFRIGERATORS - KITCHENS - MICROWAVES - BBQ - SHUFFLEBOARD - TENNIS - BOATS - FISHING
KNVKNVKNVKNVKNVKNVKNVKNVKNVKNVKNVKNVKNVKNVKNVKNVKNVKNV

Go to Kathy Nesbit Vacations Reservation / Information Form
Go to Kathy Nesbit Vacations Home Site
Go to Southwest Florida Travel and Entertainment Directory
Go to the All Florida Travel Directory
---
© Copyright 1997-2010 by Destinations Florida Marketing, Inc., Naples, Florida