---
Sawgrass Recreation Park

Fort Lauderdale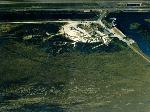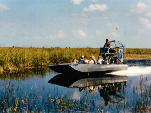 Visit the
Sawgrass Recreation Park
Home Page




Sawgrass Recreation Park
5400 North Highway 27
PO BOX 291620
Fort Lauderdale, Florida 33329
800-457-0788 | 954-389-0202 | Fax 954-389-9425
Email: sawgrass01@aol.com





+ + + + + +

Experience the Winds Over the Everglades

Visit the Everglades at Sawgrass Recreation Park and take our Airboat Tour via the trails amidst the Sea of Grass, then visit our replica of an 18th Century Seminole Indian Village, the live Alligator and Reptile Exhibit as well as a Vansihing Species Wildlife Exhibit. Please allow at least two hours for your visit.

We cater to large and small groups. We also serve Everglades Cookouts done on an Island setting, surrounded by the Everglades.

Sawgrass offers a gift shop, a cookhouse, fishing guides, boat rentals, bait and tackle.
Prices:
Adults: $19.50
Children Under 4: Free
Children Ages 4-12: $10.00
GIFT SHOP - BOATS - FISHING - OUTDOOR - GUIDED - OUTDOOR
---

Call, write, fax or email for a brochure.
---

Ask for Sawgrass Information
Learn more about Sawgrass Recreation Park Adventures
Learn more about Sawgrass Recreation Park Location

Go to Southeast Florida Travel and Entertainment
Go to the All Florida Travel Directory

---